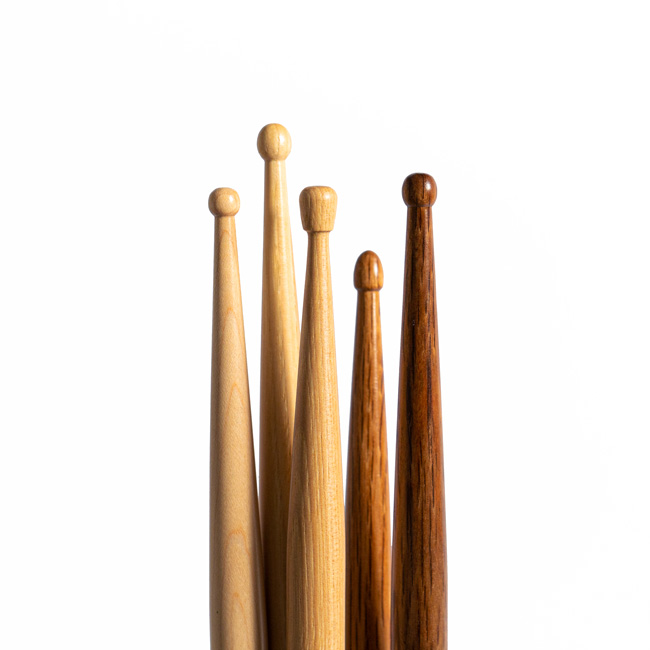 January 2023 is the beginning of a new stage for Angelini Mallets.
The dark times of the pandemic seem to be giving way to new projects, to a musical renaissance in theaters, conservatories and schools.
We dedicated the last few years to an intense research and development activity, to continuously improve our products and to build new ones, exploiting the best technologies available on the market.
Snare Drum Sticks – Symphonic Collection
Thanks to this long work, we are proud to present today our new Snare Drum Sticks – Symphonic Collection.
The Symphonic Collection is designed for Orchestral Snare Drum and intended to better play the whole classical music repertoire.
The Collection is a line of 5 pairs:
4 pairs, from the R. Bitondo Series, have been developed in cooperation with Prof. Rocco Luigi Bitondo, Percussionist at the Opera of Rome;
1 pair, with the G. Angelini Signature, has been developed in cooperation with Prof. Giorgio Angelini, former Percussionist at the Santa Cecilia Symphony Orchestra of Rome.
Production process
The Symphonic Collection Sticks are produced with selected woods, carved by CNC (Computer Numerical Control). This technology allows to avoid any type of flaw and enables us to guarantee the sticks of each pair will have the same weight and also the same pitch. This is a crucial innovation for orchestral professionals, which few companies in the market can offer their customers.
The entire production process guarantees long-lasting sticks and a perfectly balanced and quality sound.
The new Snare Drum Sticks are available for immediate delivery.
Discover the Snare Drum Sticks
Something else is on the way…
We are working on a complete set of Bass Drum Mallets.
It is a collection that has no equal and which is the result of a long process of material selection and field tests. And it'll be ready by spring 2023, we can't wait to present it. Are you curious?
Stay updated, follow us on angelinimallets.com.