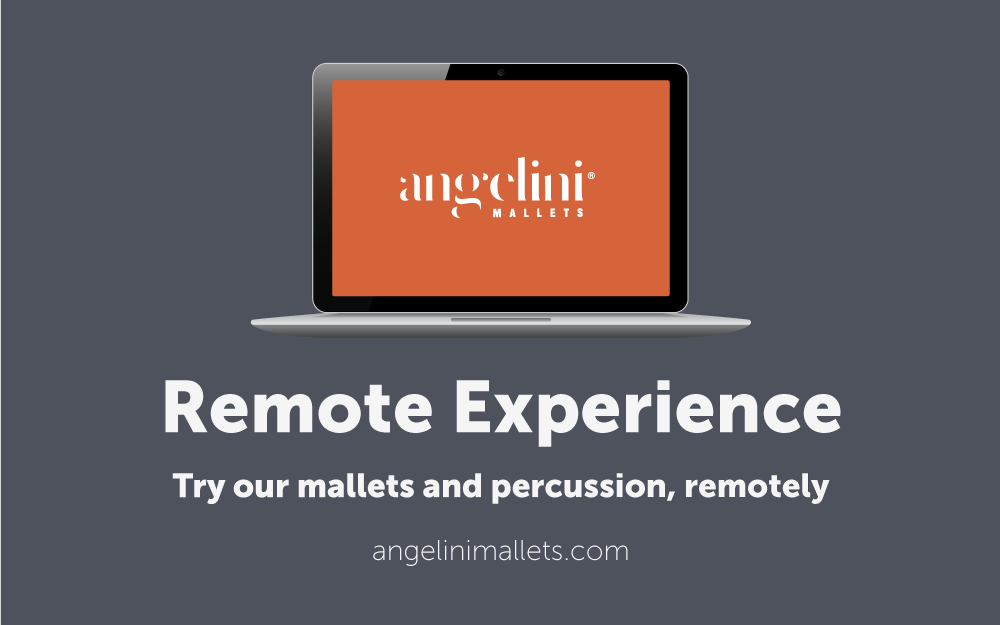 In COVID time, we all are stuck, looking for new ways of work and connection.
From all over the world, percussionists need to keep active, practice and feel good.
For this reason, we are launching a new service to help people find the right mallets and percussion, remotely.
Try our mallets and percussion
If you want to try our mallets and percussion, and listen to the sound they produce, we offer you a "Remote Experience". Every day, from monday to friday, 3:00 to 6:00 p.m. (CEST), an expert from our staff should be at your disposal, to play remotely for you, on video call through WhatsApp.
Just write us a line with your request and we'll play our mallets and percussion for you.
It's pretty exciting, isn't it?
Request your Remote Experience
Angelini Mallets
info @ angelinimallets.com
WhatsApp +39 366 61 64 237